What is UnDigital and how are we using Silverstripe CMS?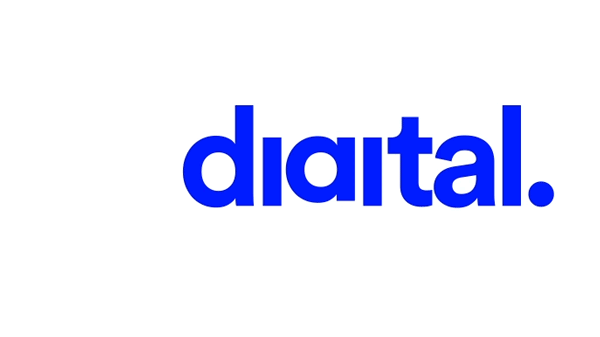 UnDigital is an agency that specialises in creating digital solutions with user experience at the forefront of every development. Its name comes from the unconventional approach the team takes to projects and represents its dedication to simplifying technology for clients and users.
The use of Silverstripe CMS as UnDigital's CMS of choice is an instrumental part of its approach to simplifying technology, in both development and operation. As such, it's the platform they've chosen for all nine of their projects with Landcom, the NSW Government's land and property development organisation. Landcom works with government, private and not-for-profit sectors to deliver exemplary housing projects that provide social and economic benefits to the people of NSW.
Andrew Cornale, Co-Founder and Digital Experience Director at UnDigital said, "For Landcom to communicate with the people of New South Wales, an easy to use and reliable CMS is essential. Without a doubt, Silverstripe CMS was our platform of choice to achieve this".
Upgrading the Landcom website from Silverstripe CMS 3 to Silverstripe CMS 4
As a government organisation continually communicating with a broad range of stakeholders, it is crucial to have the flexibility to create new pages quickly and easily. In 2015, Landcom launched their new corporate website on Silverstripe CMS 3.
"We are impressed by how flexible Silverstripe CMS can be. The range of content presentation options (widgets) allows us to quickly layout pages and publish engaging content adapted to the target audience" said Andrew Mossie, Director of Corporate Marketing and Communications at Landcom.
Like with any product, each version update is better than the next. When Silverstripe CMS 4 was released, Landcom was excited to upgrade.
"The use of Silverstripe CMS 4 has completely changed the game for Landcom. We've now been able to create elemental blocks, salesforce integrations and single sign-on (SSO) integration via Microsoft Azure. This functionality increases the capabilities of Landcom's website and allows us to provide Landcom's customers with a better experience," said Andrew Cornale.
Users of the Landcom website can now enjoy functions like interactive maps, document downloads, appointment forms and most notably, community engagement tools. UnDigital developed an interactive map where users could explore a development concept plan and leave feedback. Additional interactive maps were also created as a navigational tool for users to see where Landcom's developments are throughout NSW and click through to explore the project pages.
Andrew Mossie said, "This was a fantastic function. At Landcom, we are always looking for ways to improve our digital engagement tools so that we make it easier for the community to understand a proposal and provide their feedback to us".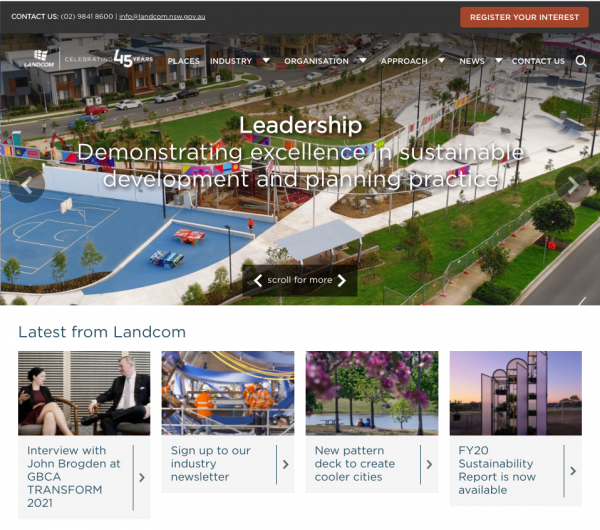 Making Silverstripe CMS the CMS of choice for Landcom
Silverstripe CMS quickly became the CMS of choice for both UnDigital and Landcom. Its ease-of-use and reliability has lead to the creation of the following websites: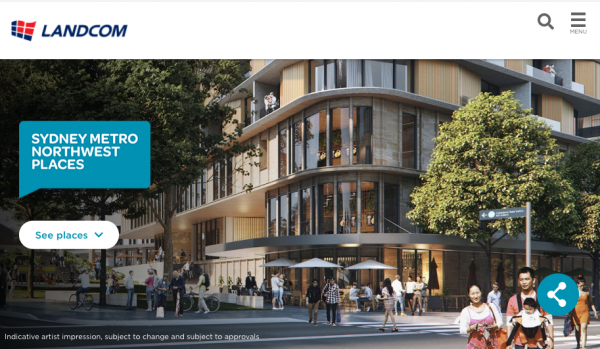 This website keeps the community who live near Landcom's projects along the Sydney Metro Northwest Metro line informed about the status of the various projects, engage them for their feedback on development proposals and to participate in community development activities. This site also includes the same community engagement tool mentioned above, where users can leave feedback on developments via an interactive map.
The Hub
This is Landcom's intranet. UnDigital included integrated SSO and Microsoft Azure, meaning staff have the ability to search for others using just a name. Additionally, UnDigital integrated the site with predictive search, using Solr. This allows staff to sift through internal paperwork like policies, really quickly by entering the title (or just the start of the title) into the search bar. It also includes predictive search functionality, meaning that typing something similar that isn't an exact match will still return the result.
Landcom Tender Portal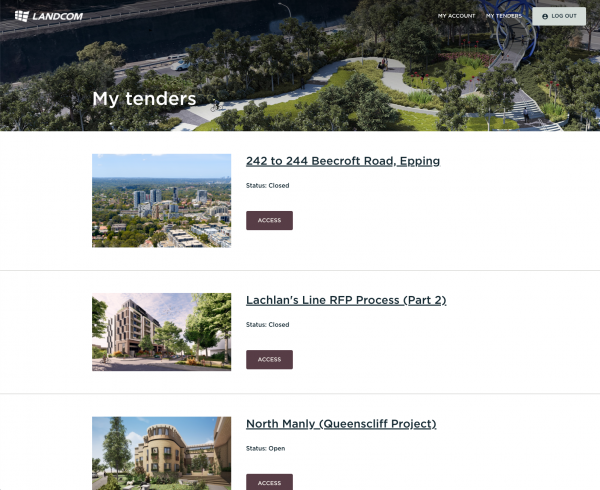 This is a portal that allows tenderers to reply to Landcom's RFTs by providing access to information and the ability to submit responses. This site allows:
Landcom staff the ability to consolidate and view all documents
Stamp downloaded documents with a date and time
The ability for participants to log questions with easy lodgement of responses from Landcom
Secure submission box and;
Custom or broadcast email communications with participants.
Various reports
These websites showcase Landcom's various report findings in a digestible, interactive and engaging format:
Builders Portal
This website is a document library for builders that generates reports relevant to the block of land they're building on. For example, a builder can input the lot number and the builders portal will generate a suite of reports including; surveyors report, council restrictions and fire zone information. This allows builders to be completely informed about a block before they commence working on it.
"We've completed a number of projects for Landcom and the use of Silverstripe CMS has been instrumental in our success. We absolutely love working in the platform, as do our clients", said Andrew Cornale.
As UnDigital continues to work with Landcom and use Silverstripe CMS to achieve business goals, the team hopes to win more government work so they can showcase what's possible when good technology is paired with a strategic and creative team.
Sound like your cup of tea? Get in touch with us.